Lift Appeal News & Updates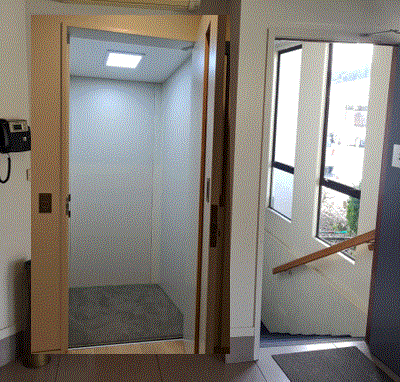 ANZ Lift Appeal Fund 06-0483-0123418-02
Many thanks to the Individuals and Organisations that are helping to fund this project
​
Al & Judy Mason of Mason Containers for their generous donation of $20,000.

The Mahurangi Community Trading Post has donated $5,000

Boosted by a very generous donation of $10,000 this week from Golden Homes Kaipara

S & P Wenzlick

C & P Wood

J & M Milham

D Bailey

G Bowes

Warkworth RSA Ladies Pool

M & G Smith - Gull Matakana

Bros Ly - Savan's Bakery

J & S Bryham
​
​
To help raise funds for the lift appeal, on September 10th and 11th at New World Warkworth Jim Sonerson will be riding his static bike non stop for 6 hours attempting to cover 200 kms. He will be doing this ride on 2 consecutive days from 10am to 4pm hoping to better a total of 400 kms.
To reach this goal he will need to keep up a speed of 33.3 kph non stop for 2 days running.
At 88 years old this will be no easy task. If you would like to support Jim and help him reach his goal please click on the link below.

Correctly guess Jim's average speed each day to be in to win a prize!
If you would like to help in any way please contact one of the project committee members.
The committee are happy to hear from you and their main focus area is shown below.
Introduction

For some time we have been aware that access to the building is restricted and often difficult for members, particularly the elderly and those with disabilities. The original building design provided for a lift from the carpark area to the main level but financial constraints prevented it being installed at the time.

With only 1 disabled carpark at the main street level entry and a community whose population is rapidly expanding we need to future proof the building.

We recently surveyed our membership to gauge the support for proceeding with this project and have published the results below. With an overwhelming number in favour we will now be proceeding with fundraising and installation.
This newsletter and future updates will keep you informed on progress and developments.

Where will it go?
As indicated by the original building plans which made provision for a lift, it will be installed to the right of the downstairs stairway which is currently a store room. You will walk along a short passageway and then face left to enter the lift. The lift will come out on the upper level in the foyer to the left of the stairway.
​
How much will it cost and when will it be in?
It is estimated the total cost will be between $80,000 and $100,000. Given that builders and other tradespeople are incredibly busy, physical work will probably not be started until early 2022 but in the meantime we need to raise the necessary finances.

Progress to date
Two areas will be worked on; the physical planning, preparation and installation of the lift and secondly, raising finances to pay for it.

The Lift
A quote for the provision and installation of a 4 person lift from Powerglide Elevators for $51,578 has been accepted to lock in the price.

Bernie Kose of BK Design, (Architectural Designers) and Hawthorn Geddes, (Engineers and Architects) have been engaged to undertake structural analysis, provide detailed designs including supporting documentation for building consent and complete construction monitoring. This work is underway.

Next steps – once the plans are finalised, council building consent can be applied for and quotes from tradespeople sought (builders, concrete cutters and electricians).

Fundraising
A fundraising committee has been formed to co-ordinate ideas, and then put the ideas into action. Some ideas include
Applying for grants

Seeking cash donations from local businesses and individuals

Organising events such as an Auction evening, a raffle, sausage sizzles

To date:
Jim Sonerson has volunteered to complete a sponsored ride in September

A separate account has been opened dedicated to lift funds (details below)

An application has been made for the Warkworth RSA to become a registered charity so that donations will be tax deductible

Research has been made on which appropriate grants we will apply for

We are in the process of establishing a Give-a-Little page

A Gala Dinner and live Auction will be held on Saturday 9th October
We are proud to have have chosen Powerglide Elevators as the provider for our lift. They are a New Zealand Company based in Tauranga who set the benchmark for residential and commercial lifts and they have a superb track record in creating solutions for existing buildings.
You can see some of their work here: